Our Recording Studio in Cyprus
Recording Studio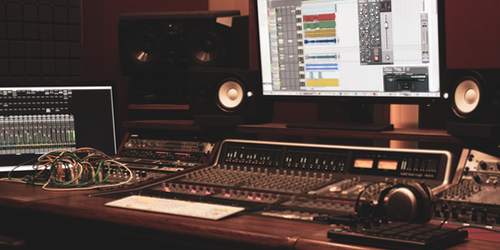 &nbsp &nbsp &nbsp Our recording studio covers all your music production needs. Whether you are a solo musician or a producer, a full-scale band or a classical string quartet - we can offer you a world-class recording, mixing and mastering experience.
&nbsp &nbsp &nbsp Great selection of outboard gear and microphones is here to match your requests for any flavour of sound, be it edgy heavy metal or soft and warm jazz and classical music.
&nbsp &nbsp &nbsp Our studio is located in a quiet rural area with lots of green, far from the city noise. The beautiful outdoors create an inspiring and creative atmosphere for the recording. It is easily accessed from the major cities of Cyprus ( Nicosia - 25 min, Limassol - 35 min, and Larnaca - 20 min ), as well as from Larnaca International airport (15 min).
Space and acoustic design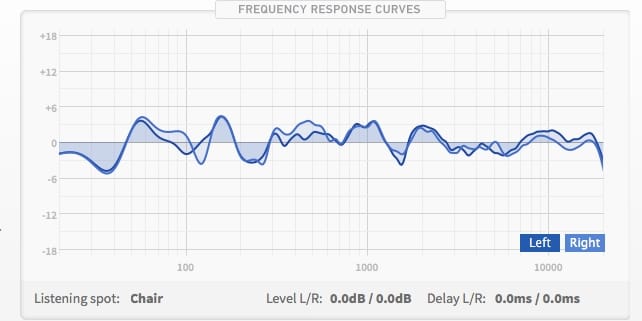 &nbsp &nbsp &nbsp Professionally designed and acoustically treated control room, live room, and vocal booth make a full band recording possible with good sound isolation, preserving the live vibe via a 2-way real-time video communication between musicians.
&nbsp &nbsp &nbsp Vocal booth is made to be acoustically "dead" with no reflections or standing waves, which makes the voice and instrument recording extremely clean and close-sounding. The recorded material is versatile and fits any mix.
&nbsp &nbsp &nbsp The Live room has variable acoustics with moving panels, allowing to change the amount of "live" reflections in the recorded material. When the door to a live room is kept open, we can capture the natural 6m high rich hall sound with a permanently installed microphone to use it in the mix afterwards. No plugin or hardware can give this sense of space, which makes the sound of a relatively small room ten times bigger!
Mixing Console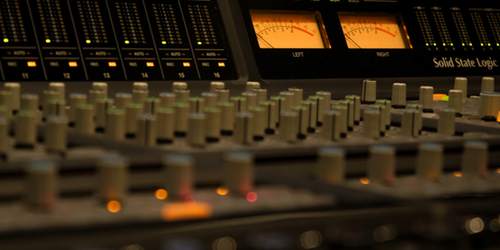 &nbsp &nbsp &nbspThe heart of the studio is an SSL Matrix mixing desk, which blends the best of analogue and digital worlds together. Yes, we do analogue mixing! Total recall functionality lets us save the console snapshot and easily jump between the sessions, keeping the commercial workflow in a purely analogue environment.
&nbsp &nbsp &nbspAlongside the console, we use SSL X-Rack EQ and Compressor modules, which are recallable as well.
Studio Monitors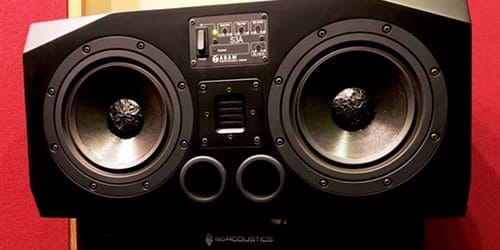 &nbsp &nbsp &nbsp Main speakers system is a pair of ADAM S3A monitors combined with ADAM SUB12 Subwoofer. Near field monitors Yamaha HS5 give ultimate control of mid frequencies and precise balancing of the instruments in the mix. The system was further calibrated using Sonarworks Reference 4 software to provide flat frequency response, critical for mixing and mastering
Software and Hardware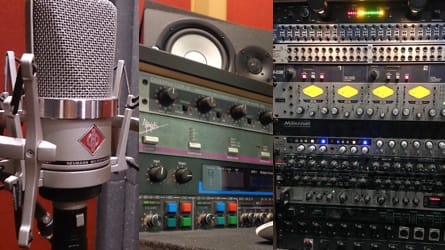 &nbsp &nbsp &nbsp Our main software DAW is an industry standard Avid ProTools HD 10 and 12, although some additional production is made in Logic X. We use top quality Apogee and Universal Audio AD and DA conversion for recording and monitoring. Apart from our 8-core Apple Mac Pro computer, we use external digital processing based on high-quality Universal Audio Apollo 4 core DSP and additional 4-core Universal Audio Satellite DSP and 4-core PCIe UAD Card. It gives us an ultimate power of digital processing at highest quality level. Together with contemporary digital plug-ins, we use analogue gear such as Universal Audio, Lexicon, dbx, Aphex, Yamaha, SPL, etc.
&nbsp &nbsp &nbsp We can record up to 32 channels of audio simultaneously, which is enough for most of the studio projects. For recording, we use Universal Audio Apollo Interface, FERROFISH A32 Converter, Universal Audio 4-710d Microphone Preamp equipped with 1176 style compressors, Audient ASP 800 Microphone Preamp, Apogee Rosetta AD 96kHz AD Converter, Long Stereo Channel Microphone Preamp with RMS Compressors (SSL Clone). Each room has a dedicated multichannel headphone amplifier to provide a comfortable mix to the musicians and singers while recording.
&nbsp &nbsp &nbsp Each sound source needs an individual approach to get the best out of it, that's why we are constantly enlarging studio microphones collection and experimenting with micing techniques. Our microphone locker is filled with Neumann, Sennheiser, AKG, Lewitt, Blue, Rode, MXL, Audix, and Shure microphones.
Studio B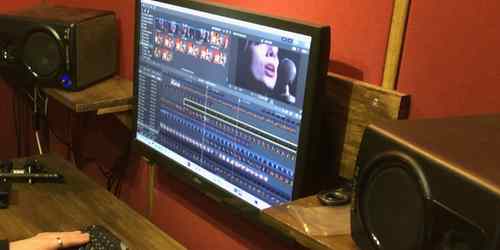 &nbsp &nbsp &nbspAuxilliary production room is a cost-efficient space if you are on a budget or when you don't require all of the gear of the main control room. It is ideal for making a demo or arranging and writing a song, as it saves you money and allows for a more relaxed approach when it's less critical.
&nbsp &nbsp &nbsp Most of the attended editing and take compilation is happening here. Studio B is equipped with a powerful Pro Tools workstation and a set of studio monitors, sufficient to perform all those tasks mentioned earlier.
Lounge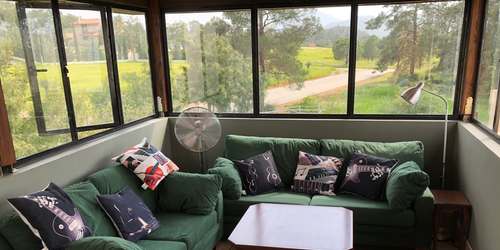 &nbsp &nbsp &nbsp Due to the location, our studio has a picturesque view, mountains and forests which you can enjoy in comfort of our lounge room. It is fitted with a fridge full of cold beverages and a coffeemaker for you coffee lovers. Catering and food delivery is also possible. The arrangement of the room with huge windows and beautiful scenery makes for a cosy place to relax between sessions, to have a meeting, or even rehearse. When a large scale live session is taking place, lounge area may be used as an additional live recording room.
Studio Equipment List:
Mixing Console:
SSL (Solid State Logic) MATRIX with up to 40 channels analogue mixdown
Computer, Monitoring, External DSP Processing:
Apple Mac Pro 8-core, 32 Gb Ram, SSD Drives
ADAM S3A Active Studio Monitors
ADAM SUB12 Subwoofer
Yamaha HS5 Active Speakers
Universal Audio Satellite Quad DSP Processor
Universal Audio PCIe Quad DSP Processor
Presonus Central Station Speaker Management System with Remote control
Presonus FaderPort Controller
Interface, Preamps, AD-DA:
SSL MADIXTREME PCIe
FERROFISH A32 AD-DA Converter (32 channels)
Universal Audio Apollo Interface
Apogee Rosetta AD 96kHz AD Converter
Universal Audio 4-710d Microphone Preamp with 1176 style compressors
Audient ASP 800 Microphone Preamp
Long Stereo Channel Microphone Preamp with RMS Compressors (SSL Clone)
Analogue Signal Processing Gear:
SSL X-Rack
SSL Stereo Equalizer XR727
SSL Stereo Compressor XR728
SPL De-Esser
APHEX Dominator II Precision Multiband Limiter (Custom Mod)
Lexicon MPX-1 Multiple Processor FX
DBX 266 XL Compressor / Gate
T.C. Electronics G-Sharp Effect Processor
Yamaha SPX 90 Vintage Reverb/Effect Processor
Custom Built 2 channel Compressor
Symmetrix 501 Headphone Amplifier
Guitar Gear:
LINE6 POD Pro Guitar Effect Processor
Guitar Head OSTAP CUSTOM (Valve) Soldano SLO-100 Clone
4x12 Custom built Guitar cabinet with Celestion and Eminence Speakers
Hughes and Kettner Red Box Pro
Lehle Signal splitter
Radial Reamp Box
Dunlop Original CryBaby Pedal
Various guitar effect pedals
Microphones:
Neumann TLM - 102
2 x Lewitt 640 TS Dual Capsue
2 x Blue "Baby Bottle" (U.S.A.)
Sennheiser MD 421
Sure SM 57
Sure SM 58
Audix i5
3 x Sennheiser 604
Sennheiser 609
2 x Rode NT5 Matched Pair
AKG D112
2 x AKG C3000
MXL 603S
M-Audio Nova
MC4 Ribbon Mic
Custom Built Sub Kick Mic
Presonus Measurement Mic
DAW Software:
Pro Tools 10 HD
Pro Tools 12.5
Logic Audio 10
Plugins:
Universal Audio UAD DSP Based Plugins (12 Cores Total DSP POWER)
Waves 9.7
Sony Oxford
Slate Digital
... and many more
Misc:
M-Audio 88 Full Hammer Action MIDI Keyboard with Sustain Pedal
AKG K141 Headphones
Beyerdynamic DT880 Pro Headphones (individually calibrated)
Audio-Technica ATH 40 Headphones
Extreme Isolation Headphones
Furman Power Conditioner
Zoom H6 Field Recorder
All studio Cabling by Canare, Connectors by Neutrik and Amphenol
Pop Audio Pop Filter with 3 interchangeable Screens
Konig & Meyer Professional Microphone Stands